9th ANNUAL CENTRAL COAST CLASSIC MOTORCYCLE SHOW Will be Saturday Sept. 30th, 2017
Free: Thursday Sept. 28th, 2017 Bike Night at
Farmer's Market 6:00 to 8:00 PM
Free: Friday Sept. 29th, 2017 Ride up the Coast 10AM
Meet at Carls Jr. 195 N Santa Rosa St., SLO
$7.00 Movie Night Palm Theater, 817 Palm SLO, 6:30 PM
$10.00 Saturday Sept. 30th, 2017 9th Annual Central Coast Classic Motorcycle Show at Mountainbrook Church,
9AM-3PM 1775 Calle Joaquin,
San Luis Obispo, CA.
2017 GRAND MARSHAL
BILL GETTY
CEO JRC Engineering, Motorcycle Racer,
collector, and British MC parts manufacture.
Past Grand Marshals

Here is 2015 Grand Marshall Gene Romero with John Tucker's Rob North built Triumph like the one he raced. Photo by: Tod Rafferty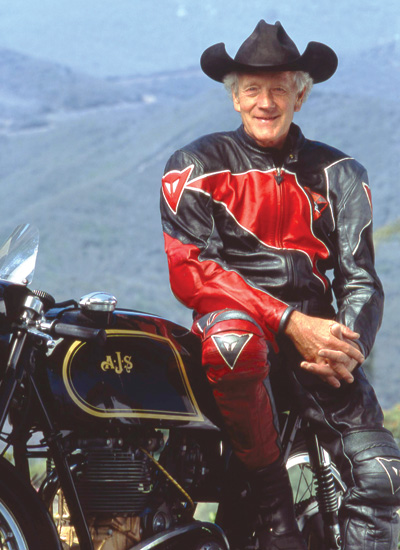 Motorcycle racer, collector, Solvang Motorcycle Museum owner.
Mert Lawwill Grand Marshal 2013
1969 AMA Grand National Championship
1998 Motorcycle Hall of Fame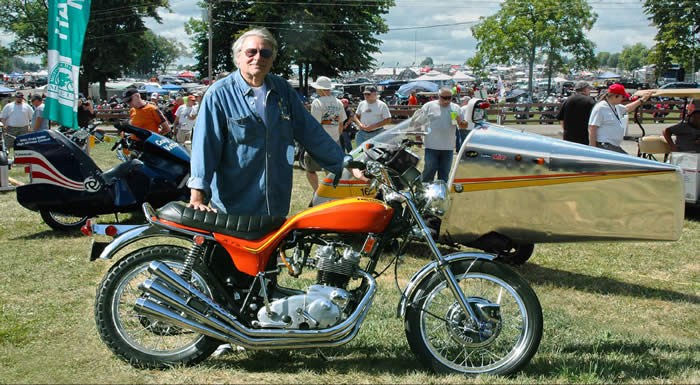 Motorcycle designer, Vetter fairing company, fuel efficient vehicle design
1998 AMA Hall of Fame
2012 AMA Legends Hall of Fame
Major Sponsors