We Had Another Great Show!
Saturday Oct. 13, 2012
Classic Motorcycle Show and Swap Meet
Grand Marshal Award to
Dave Destler
1970 Harley-Davidson Sportster
Frank Jerant, HD Sprint, American 1st Place
Terry Moltr, 1969 Bonanza, American 2nd Place
Don Harrell, 1969 BSA Victor, British 1st Place
Don Harrell, 1968 BSA Hornet, British 2nd Place
Daniel Alameda, Suzuki RE5 Rotary, Japanese 1st Place
Warren Becker, Kawasaki GPZ 550, Japanese 2nd Place
Mark Wiley, 1976 Bultaco 250 Alpina, (Blue '77, Red '76) European 1st and 2nd Place
Ed Westbrook 1979 Yamaha RD400, Unrestored 1st Place
Allen Siekman 1962 Honda CB62 Unrestored 2nd Place
Mike Barber, 1920 Harley-Davidson, Pre-War 1st Place
Sheldon Gee, 1958 AJS, Competition 1st Place
Bobbie Cadwallader, 1975 Bultaco 250 Pursang, Competition 2nd Place
Duane Anderson, 1970 Super Moto Bultaco 250,
Cafe Racer, 1st Place
Chris Neel, 1968 BSA, Cafe Racer, 2nd Place
Don Harrell, Special Award for his
Dedication to Classic Motorcycles
We raised $2500 for Our Charity In 2012:

Members of the Central Coast Classic Motorcycle Club deliver a check for $2500.00 to the American Cancer Society's Making Strides Against Breast Cancer at a ceremony at McClintock's Restaurant in downtown San Luis Obispo. The check represents some of the proceeds from the club's October 2012 classic motorcycle show in San Luis Obispo, an annual event which has raised nearly $10,000 for charitable causes since 2009. Over 1000 people attended this year's show at the Mountainbrook Community Church grounds where over 60 classic, vintage, and antique motorcycles were on display.
Our First Rally had over 1,000 people in attendance. We collected $1500 for Woods Humane Society.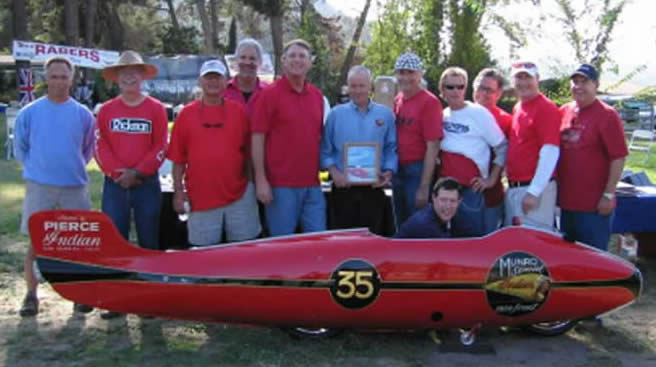 Saturday after the Show with
The Worlds's Fastest Indian Click Here for more Rally Photos and Videos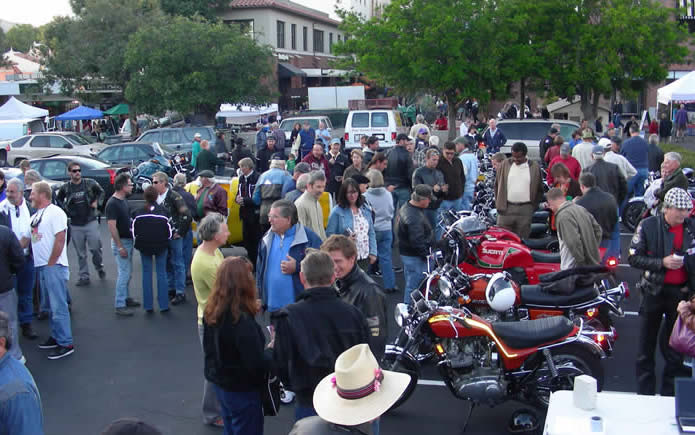 Farmers Maket Thursday Night. Click here for more rally photos and videos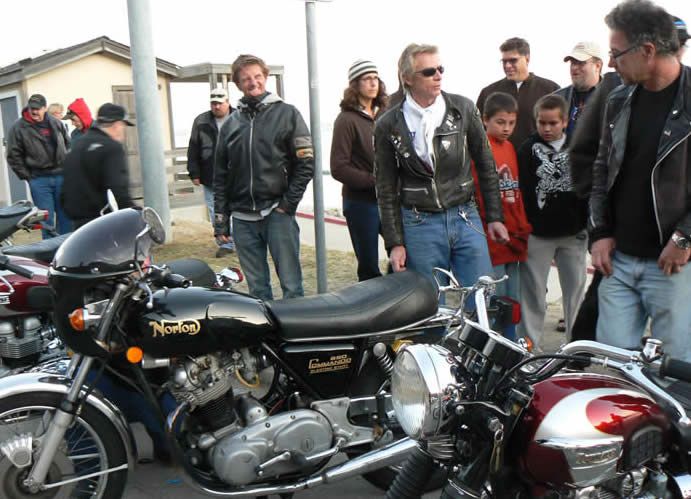 Friday Night at Avila Beach. Click Here for more Rally Photos and Videos

Craig Vetter on History of the Triumph Hurricane Click here for more rally photos and videos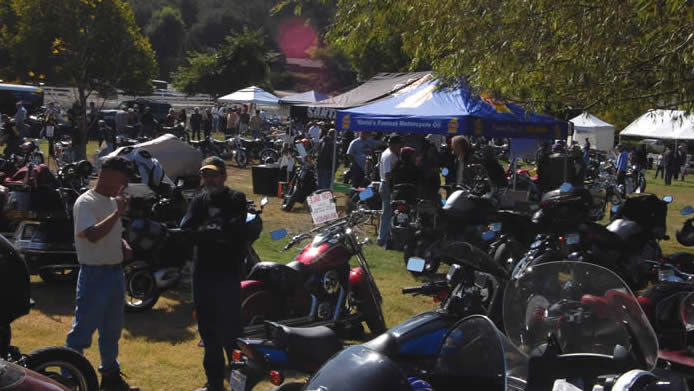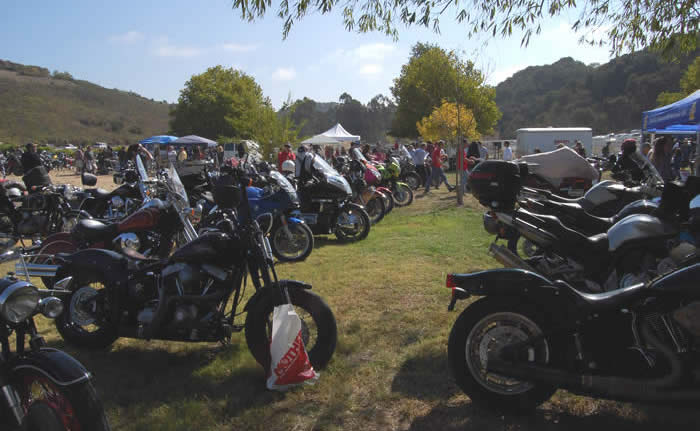 View Saturday from the riders parking area.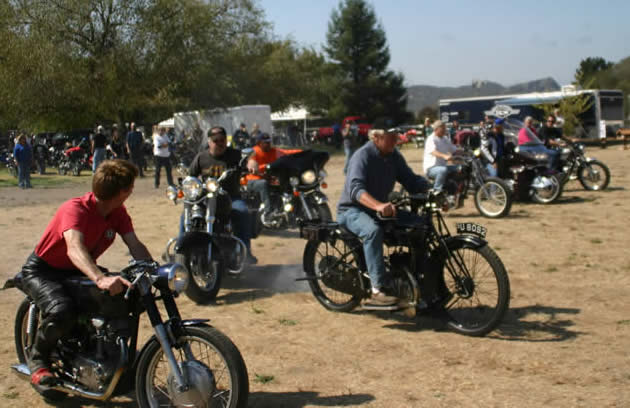 Slow race Saturday Click here for more rally photos and videos